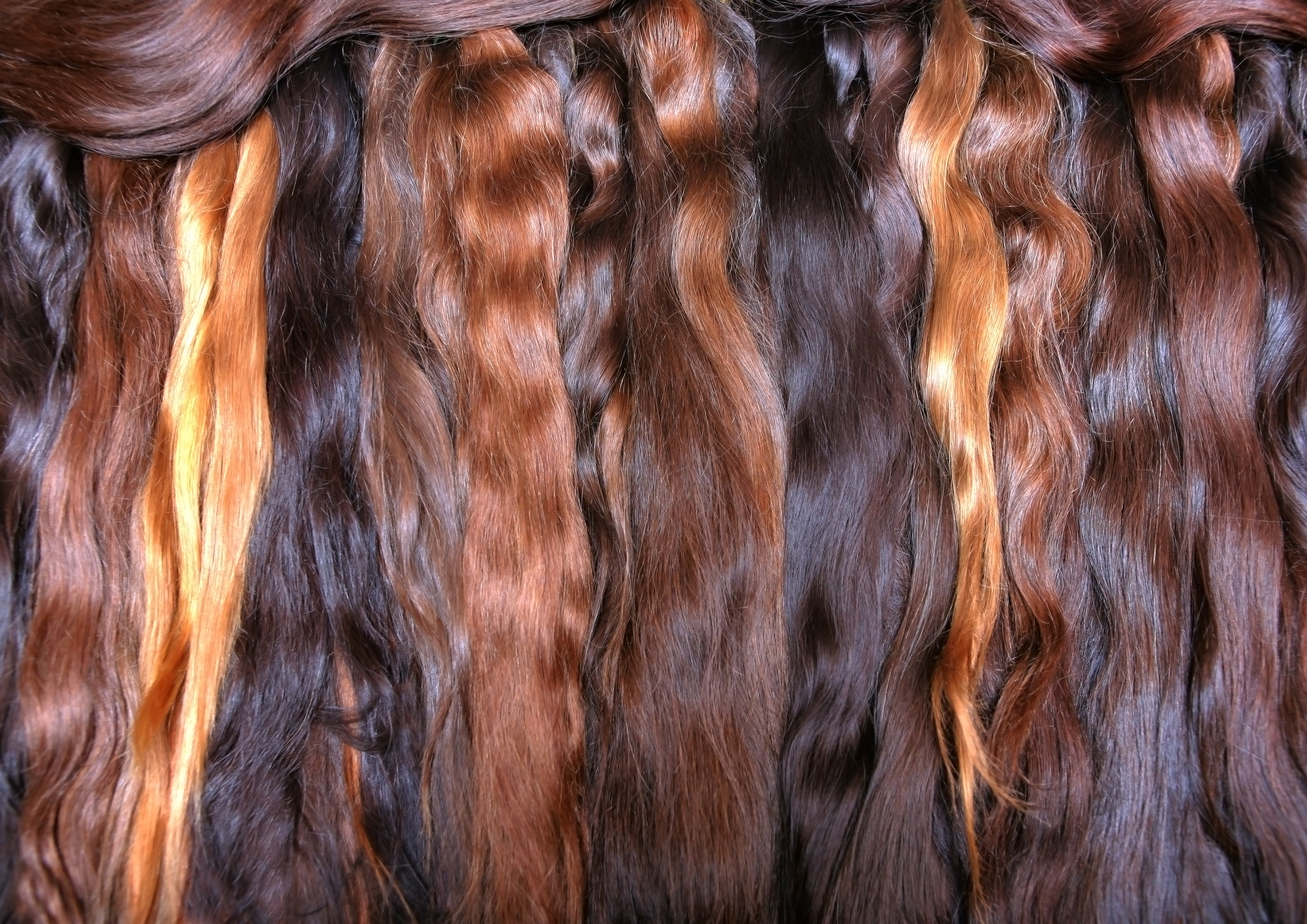 By Morgan
Heyyyy, I am Ms. Morgan! I will be contributing an article about synthetic fiber hair extensions being passed off as 100% human hair extensions in beauty supply stores. This is an epidemic sweeping the hair extension world and causing confusion to customers wondering why is this hair matting up and shedding. You may ask what is going on? It is women of all nationalities are being mislead thinking you are buying 100% human hair. Sorry for the time lost and confusion, lost money. Let me walk you through this educational glossary of keyword terms you should understand when you are buying hair.
Fiber Glossary
• Human Hair – Collected from a host (person), human hair can be curled, dyed, permed (relaxer), or styled just like your own hair. While it's the most expensive hair used for hair extensions, it looks completely natural.
• Please understand that Chinese hair is one of the cheapest and most widely mislead hair types. Human hair can be dyed, permed (relaxer) to resemble a specific curl or kinky yaki texture. The con this hair will shed, matte, tangle after one wash. Resulting in hundreds of dollars being wasted.
• Toyokalon® – Toyokalon brand fiber is more expensive than synthetic and Kanekalon, Toyokalon feels and looks closest to human hair. It has more sheen and tends to be silkier in texture than the Kanekalon and synthetic fiber. Like most man-made fibers used in hair extensions, Toyokalon can be heat styled (low heat blow dryer or a flat iron up to 100 degrees).
• An example of this fiber is widely used in wigs and mixed with human hair because it can be mass-produced.
• These fibers are constantly being mixed with human hair. This is done to pass off the fiber as more expensive human hair (this is more expensive because it is being grown by a human host)
• This hair typically only last for 14 – 30 days with daily styling being conducted. While constantly appearing dull everyday due to the scalps natural oils and environmental factors.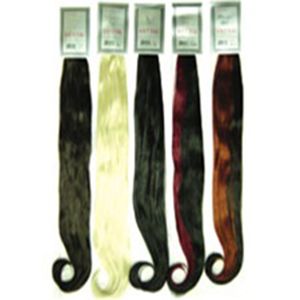 • Kanekalon® – Kanekalon brand sythetic fiber is probably the most common of its kind, and is made from a material called Modacrylic. This fiber is flame retardant, which means that braids can be finished by burning the ends.
• This hair is most used for wigs and braided hairstyles.
• There are some hairpieces that can be used for shows or special occasion typically one use style.
• When dipped in boiling water and air dried this hair can be used with a hair dryer and with a low temperature curling iron
• Synthetic – The least expensive synthetic fiber used for hair extensions is made from Polypropylene. This fiber is non-flame retardant, which means it should NEVER be exposed to heat, either to seal it or style it. One way to finish off the braid is to use an elastic band.
Now that we have established some key terms when buying hair let's have a heart to heart. First know what human hair looks like and feels like. Synthetic fiber hair will appear super shiny waxy. That is due to the silicone coating used to create clear coat sheen. Please don't let the sales associates at the beauty supply sell you on a product that appears to good to be true.
Most hair that is packaged in a mass produced packaging, will more than likely be a mix of 2-7% of actual human hair. The synthetic fibers that are mixed in with the actual human hair are a combination of high heat fibers. For a manufacture to put human hair on the label it only has to actually contain a small amount of actual human hair.
This part of the beauty industry does not have a quality control department that can let consumers know which products are misleading or conducting fraudulent advertising. We as the consumer have to know about the products that we are buying. Some of these beauty supply store associates will start to sound like used car salesman. That is because as soon as you exit their establishments the sale is final, and you are stuck with an inferior product.
The sad part is most women will complain about the service and the quality of the product, but will be right back at the same place buying the same item. I understand that we as women have to look our best with sometimes limited resources, but we do not have settle for less than the best. I have heard of the bad quality hair, but find it amazing that the same people are still walking around with road kill on their head like a Sunday church hat. I hope this information has provided some insight to this sad epidemic. I know that it is hard but we must demand more and stick to it.
XOXOXO
Morgan
Episode 115 : Know Your Hair Extension Synthetic Hair VS. Human Hair!!