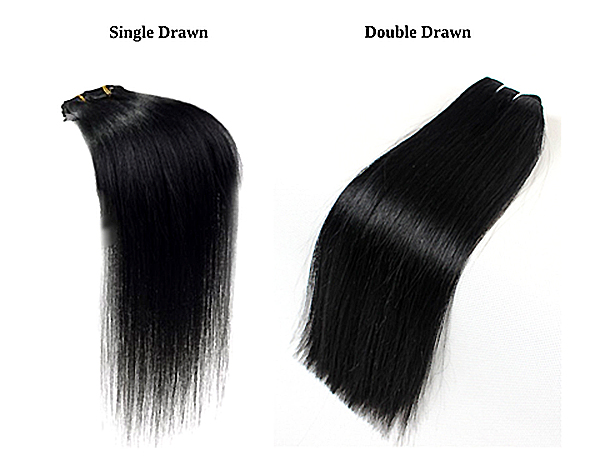 Episode 125: What is Double Drawn Hair?
By Rico
Helloo Ladies,
It has been a long time. Well I would like to discuss what is Single Drawn Hair Vs. Double Drawn Hair. I recently had this discussion with a client who had purchased some loose hair from AEOMH. She was not aware of the term Single drawn vs. double drawn. She wanted to know why weren't all the hairs the exact same length. I explained that traditionally single drawn hair is normally fuller toward the weft or tip. This is how our natural hair grows, allowing for a more natural finish towards the ends of the hair. A normal 3.5-4 ounces of hair will be a mix of the length you desire (i.e. 8", 10", 12", 16", 18", etc.) which would be 50% 22" and then a 50% mix of 16" and 18". Thus is allowing for that natural finish that gradually tapers off. Now let me let you in on a little secret, single drawn hair is cheaper. But can made to appear just as full as double drawn hair by trimming it up towards the fuller part (sometimes ¼ to ½ of an inch approximately). This hair is great if loads of volume is not a priority. I am not saying it can't be achieved with the help of a great mouse (Wella, Redken) and a great volume hairspray like Redken Triple Take 32 high hold. Now, here comes the crash course in understanding the term double drawn. When the hair is laid out for measuring after the hacking, the hair undergoes an additional process before the weft can be sewn. The shorter hairs are removed by hand and not by a sorting machine. The alternative is to cut the human hair at the ends, so that the fullness remains the same from the top to end and then the hair is sewn into the weft. This significantly increases the volume of the hair extensions and provides for a fuller body, and more glamorous appearance of the hair extensions.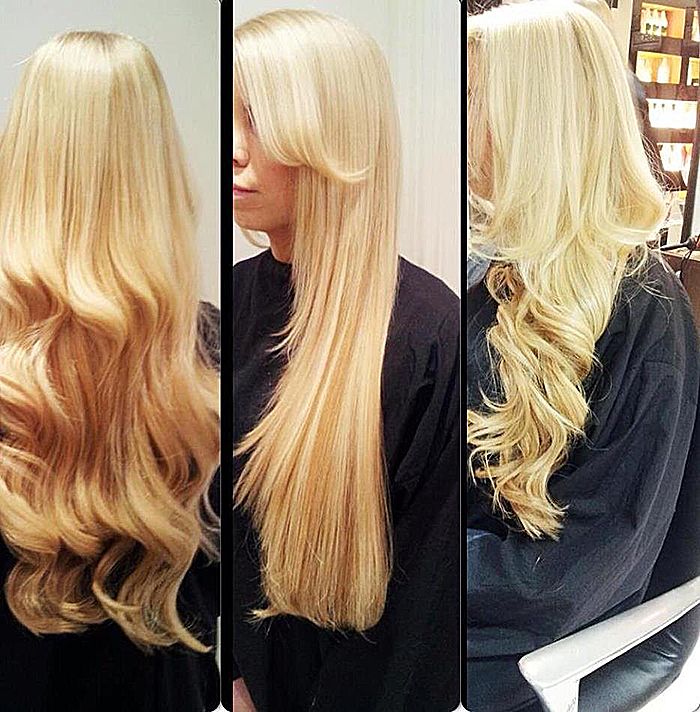 At the end of day let's be honest about 2 things. #1 would be the budge you are working with. This is an investment and should have a considerable amount of thought and research, put into the decision. #2 would be finding a picture of the desired style and either consulting a licenses stylist for a recommendation on how to achieve a finished look. The best advice I can give is to buy quality hair from a source you have dealt with or has decent feedback from their buyers. Many sellers are passing off human hair that is mixed and won't hold up.
Rico