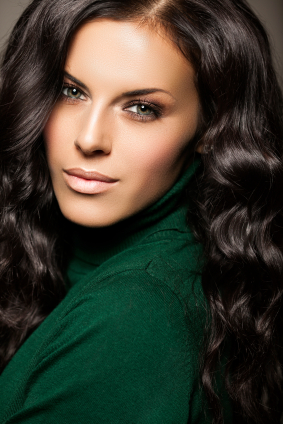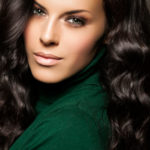 By Rico
I know that most women love they're hair extensions but they don't last foor-eeveeer. You have to be kind to your own hair. If you leave the extensions in for an extended amount of time it will start to matte and you begin to work against the reason for wearing them, which is to grow your own hair out to your desired length. Let's talk what's what in the land of hair extensions. The differences in the installment which would give you the desired look.
Hair Extensions ex·ten·sion noun \ik-ˈsten(t)-shən\
an increase in length of hair; specifically : an increase in hair length installed by a professional stylist or cosmetologist. This method is commonly installed as to extend the length in sections by blending in your own hair with the extra hair.
Hair Weaving hair·weav·ing [hair-wee-ving] noun
the attachment of matching hair to a base of nylon thread interwoven with a person's remaining hair, to cover a bald or braided area leaving little to no hair visibly out or exposed.
Now that we have explained the difference of which technique can be used to install hair extensions, lets get down to how long you should leave in the installment before taking down and reinstalling. I totally understand that these installments are expensive but please understand that leaving an installment in for extended amount of time will cause damage to hair follicles and cause hair thinning.
Time Table / Time Period / Cause if left longer
Hair Weaving 2 months – 3 months matting, hair lost, thinning
Hair Extensions Weft 2 months – 3 months matting, hair lost, thinning
Hair Extensions Micro Ring 3 months – 4 months (*) thinning, hair lost
Hair Extensions Glue / Fusion 4 weeks – 6 weeks hair lost, thinning
Lace Wigs 5 days – 14 days (*) hair lost,thinning
• This time line is tentative based on your own personal hair type and hair growth. Also due to personal body sweat, medicines, etc.
The length of time a hair installment will last depends largely on the type of hair quality used for the extensions, the skill level of the stylist installing it, and the application method used to install it. There are the sew-in and glue-in extension wefts that can last as long as three months if properly maintained. But please know that you or your stylist should check the hair installment every 4-6 weeks to make sure there are no problems developing between your hair and the installment at the scalp. Also ensure that you are not having any allergic reactions to the adhesive used in installment and to make sure the adhesive is holding well. So in the words from Ms.Vanessa Bell " You better know your weaver" Always know that you pay for the level of skill you receive.
Rico